Comma Interiors
exhibition oil paintings and drawings
from April, 1st until May, 31st 2011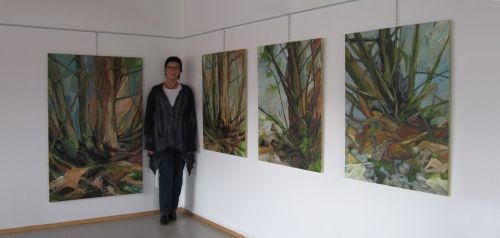 Your name is Salix alba ...
You are born in Glastonbury ...
Your planet is the Moon .....
Your Element is Water ...
You are growing now in my garden ....
And I wish to thank you for everything ...
Opening
The was opened by Mister Vandenberghe Steve, Mayor of Bredene
on Friday, April 1, 2011 at 20:00h.
Photogallery
Exhibition
COMMA INTERIORS
Brugsesteenweg 105 at 8450 Bredene, Belgium.
Comma Interiors guides people to a creative, modern interior design, driven by a passion for interior design and timeless class.
Hours

Tuesday-Friday: 10:00 - 12:30 / 13:30 - 18:30h,
Saturday: 10:00 - 18:00h,
Sunday: 14:00 - 18:00h,
closed on Monday.