MEC Staf Versluys
Exhibition Birthplace Planet Earth
paintings - drawings - pen - aquarel

15 September - 13 October 2018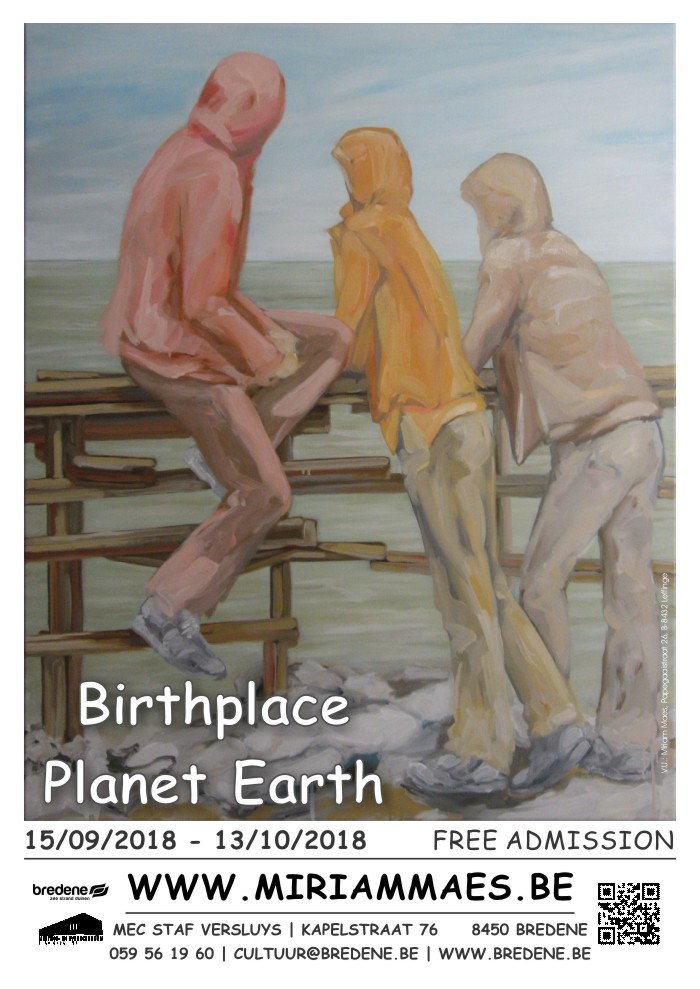 Together the selected works form a unity in time and color, with the title 'Birthplace Planet Earth'.
The works of James Ensor have a great influence on me. The warm tones, the energy of Ensor, move me.
After years of visiting the Ensor House - Ostend, several fragments from the house were included in my work; to my own feelings and passion.
The blissful inexhaustible source of inspiration brought me to many places. The infatuation with 'Color and Light' accompanied me for a very long time to J.M.W. Turner.
The painting on the poster is the first work around J.M.W. Turner.
My admiration for Turner has grown as I profoundly experienced the visited places, Reculver and Margate U.K., where Turner went to school and worked a lot.
That is how a meeting came about between
James Ensor and J.M.W.Turner ...
Location
MEC Staf Versluys, Kapelstraat 76, Bredene, Belgium


I invite you for a tour of the exhibition on Saturday:
15 - 22 - 29 September and on 06 - 13 October from 14:00 until 16:00.
Opening hours
The exhibition is free to visit during the opening hours of the MEC Staf Versluys.
Mon-Fri: 9h-12h15, 13h30-17h
Sat: 10h-12h, 14h-16h, Sun: 10-12h