MEC Staf Versluys
Exhibition Birthplace Planet Earth
paintings - drawings - pen - aquarel

15 September - 13 October 2018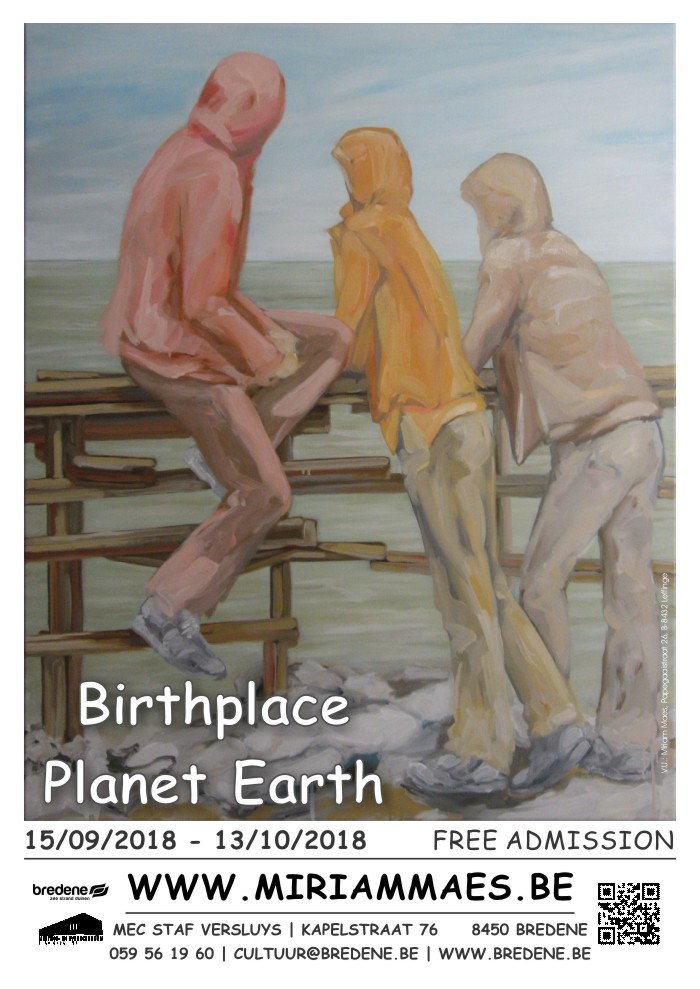 From Light and Air to Light and Colour
A meeting with James Ensor and J.M.W. Turner
In the 1830s and 1840s, English artist Joseph Mallord William Turner (1775–1851) revolutionised the painting of light. Before Turner, artists largely saw light as a tool by which to make flat forms look three dimensional through the contrast of light and dark or to draw attention to focal points within the composition of a painting. But Turner, who travelled three times to Belgium to paint, made light a subject in itself. James Ensor (1860 - 1949) was also fascinated by the original light effects in Turner's work and in 1887 he is thought to have visited England to see the actual paintings.
The painting of light became an important challenge for Ensor. Ensor was particularly fascinated by the dynamic and atmospheric representation of light. Just as Turner had increasingly focused on air and light in his compositions, for Ensor, too, discernible subjects became less important. He saw light as the opposite of line, which he described as 'the enemy of genius'. His paintings of this period are characterised by a shimmering luminosity and scant attention to detailed depictions of reality.
Ensor's search for a striking light effect has its pinnacle in his masterpiece from 1889, 'Adam and Eve expelled from Paradise', in which the archangel is represented as the incarnation and carrier of the celestial light. In his painting 'Christ, the storm' Ensor knows how to reproduce water and light in such a way that the two elements of nature can no longer be distinguished from each other. The composition is indebted to Turner's oil paintings 'Snowstorm: Steam Boat off a Harbour's Mouth' (1842) and 'Shade and Darkness - the Evening of the Deluge' (1843).
Miriam Maes is also moved by the light of her hometown of Ostend where James Ensor lived and worked. Add her unique sense for colour and you get Maes' style; a successful marriage between light and colour. Her thoughtful colour shades dramatically release the energetic from the cool background towards the spectator creating a dynamic interaction of emotions. Not the kind of emotions that cause confusion or disrupt harmony. Maes' style strikes an exquisite balance between ratio and emotion to keep each other in check and inspire each other.
It was somehow inevitable that Miriam Maes would meet the work of James Ensor. Her grandmother often met Ensor on the embankment of Ostend.
Later on, after years of visiting the Ensor House - Ostend, several fragments from the house were included her work 'James… I'll meet you in the Blue Room...' (2017), which has profound connection with the painting 'Un bon coin chez moi' (1938) of Ensor.
The blissful inexhaustible source of inspiration of 'Colour and Light' brought Miriam Maes too many places. Her many travels to the County of Kent (U.K.) the past decade eventually would lead to a meeting with the work of J.M.W. Turner.
Her admiration for Turner has grown as she profoundly experienced the visited places, Reculver and Margate in the U.K., where Turner went to school and worked a lot. Her latest works inspired by Turner will be revealed to the public for the first time during her exhibition MEC Staf Versluys, Bredene, Belgium.
Location
MEC Staf Versluys, Kapelstraat 76, Bredene, Belgium


I invite you for a tour of the exhibition on Saturday:
15 - 22 - 29 September and on 06 - 13 October from 14:00 until 16:00.
Opening hours
The exhibition is free to visit during the opening hours of the MEC Staf Versluys.
Mon-Fri: 9h-12h15, 13h30-17h
Sat: 10h-12h, 14h-16h, Sun: 10-12h
"Exhibition MEC Staf Versluys"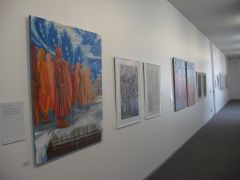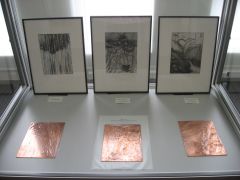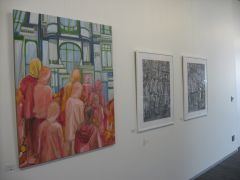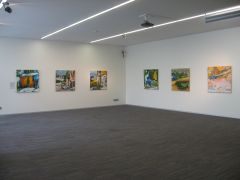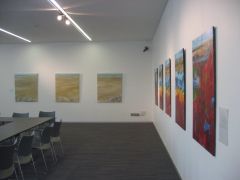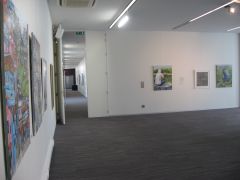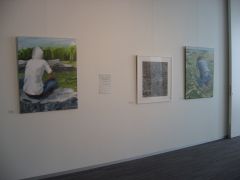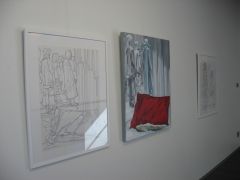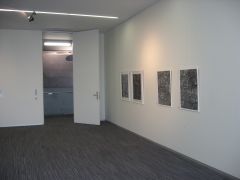 Click on a thumbnail to enlarge image.