"Hugo Brutin (a.i.c.a.)"
What I find remarkable in the paintings of Miriam Maes -and actually even in her preliminary drawings, who are exercises, training, an invitation to externalize a thought, a basic inquiry- is the fact that her works are worn by the profundity and an equally spiritualized as gestural passion and also undeniably demonstrate a fully fledged plastic strength and appearance.
It is not often that form and content so intense, harmonious and expressive are connected.
Miriam Maes likes entities and things that in her philosophy are also entities, such as plants and stones, trees and rocks, the skin of mother earth and all what is safely bestowed into her lap. That is, what she renders in a captivating way, in her ... paintings.

That soul is depicted in a series of ever-changing emotions and a lasting visual power and brilliance, wherein symbolism and message and an eloquent colouring, nestle in a delightful way.
Exhibition Mayors for Peace [10 May 2013 - Translated from Dutch]
Miriam Maes does not cease to amaze with her multitude of art expressions through the intensity of her visually represented emotions, by the depth of her quest for the intangible, despite her intension to define and shape, and her near bustling creativity.
The four elements, air, earth, fire and water are here on display, either latent or clearly visible. Beyond what is tangible and has a spiritual impetus I feel mainly attracted by what she now draws and paints. It is a very important part of the totality of her endeavours and achievements.
Some time ago she still painted in a non-figurative whirlpool of colour and rhythm her experiences around atmosphere and identity.
More recently, she draws and paints, clouds, water and depth.
Almost spontaneously there are references to a pier that have crept in, what she describes as realistic rather than as a pronounced figurative twist or shift.
Drawings from a concrete experience of reality precede her paintings. She paints with a growing precision, alienation and literal and figurative depth.
Her exuberant picturesque depiction may be considered as an alter ego of her spirituality.
Exhibition 4 Women [7 november 2008 - Translated from Dutch]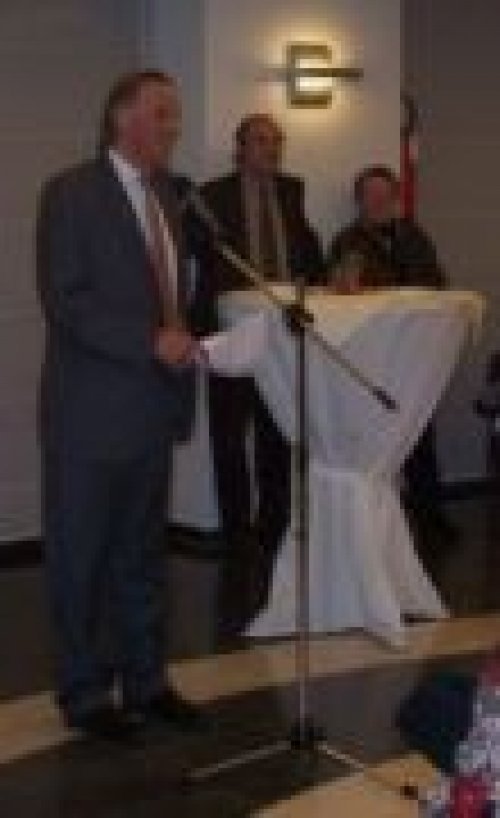 Miriam Maes presents [a collection of 20 works of, ed.] excellent and rather traditional nude drawings, some fine linear drawings and surprising canvas, which reveal an authentic and emotional charged painting.
Emotion can create confusion, or disrupt harmony. This is here, clearly not the case. She has had a good master at the Art Academy of Bruges and has proved to be an excellent pupil, since both her large, and her less than large formats are delicious scenes of pictorial paintings, of light and darkness, of colours which beset and seduces one another, of harmony and ecstacy, of eloquence and suggestion.
This is an extremely captivating ensemble, indeed.
Exposition BZIO-IMBO [8 march 2006 - translated from Dutch]
"André BAERT"
.... the feeding ground for what you finally see here. The lives of a diversity of Goddesses around Lilith, Celtic source of Love, muse for the great poets, prototype of powerful, strong, passionate and often cruel woman that had to make room for the dull Biblical Eve.

...

De background is paper, caressed, pushed and glued, from a non-dominating mixed media technique, that are a piece of art in itself. On top of that she draws with an enviable accuracy female nudity in charcoal. These Goddesses are expressed the strongest when their heads disappears at the edge into the background. In this way, the body, but mostly the lines of that body, tell the story of the self-assurance of the project 'Women'. In the mist of Chinese Letters, the calligraphy of music or the writing style for Jazz.
Exhibition Kursaal Oostende [1 may 2002 - translated from Dutch]