Romanesque church Sint-Eligius
Exhibition Gaea's Waterfall of Art
Exhibition oil paintings on canvas - drawings - ceramics

from August 7 to August 30, 2011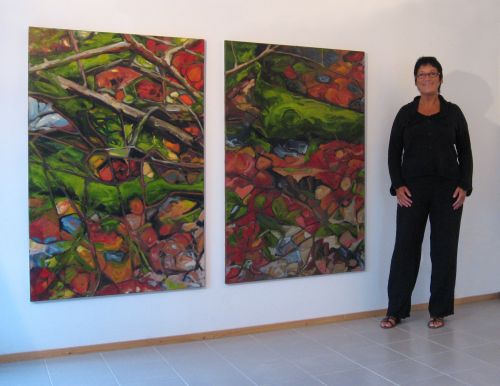 Exposition:
The exhibition "Gaea's Waterfall of Art" will be setup in multiple virtual rooms. Each theme has it's own space with the "Goddess Room" as the starting point.
Miriam Maes always works on site in preparation of a painting, with a wide range of sketches in all kinds of materials. Out of this process emerges a growing serie of paintings with a particular theme.
Each theme is accompanied by a brief description of the emotional state when the works were created. In addition to these texts, the exhibition includes the preparatory drawings.
Her paintings reflect a thorough knowledge of painting and color techniques, as well as a solid training in model studies.
Each ceramic sculpture, coloured with oxides and baked at 1250 °C, is a part of the group "The Goddess".
Transformational Art will be presented in a comprehensive manner during the entire , in the virtual room "The Pentagram" where it will come to its full glory.
Opening
by Mrs. Myriam Maes, Alderman of the City Oudenburg
on Saturday, August 6, 2011 at 20:00h
Fotogalerij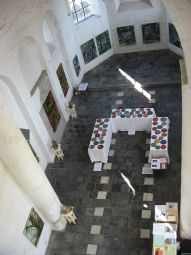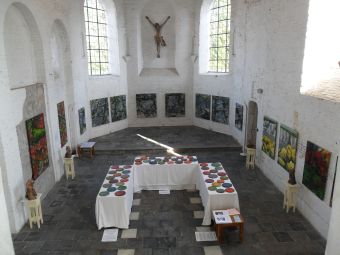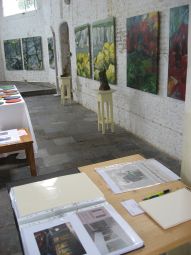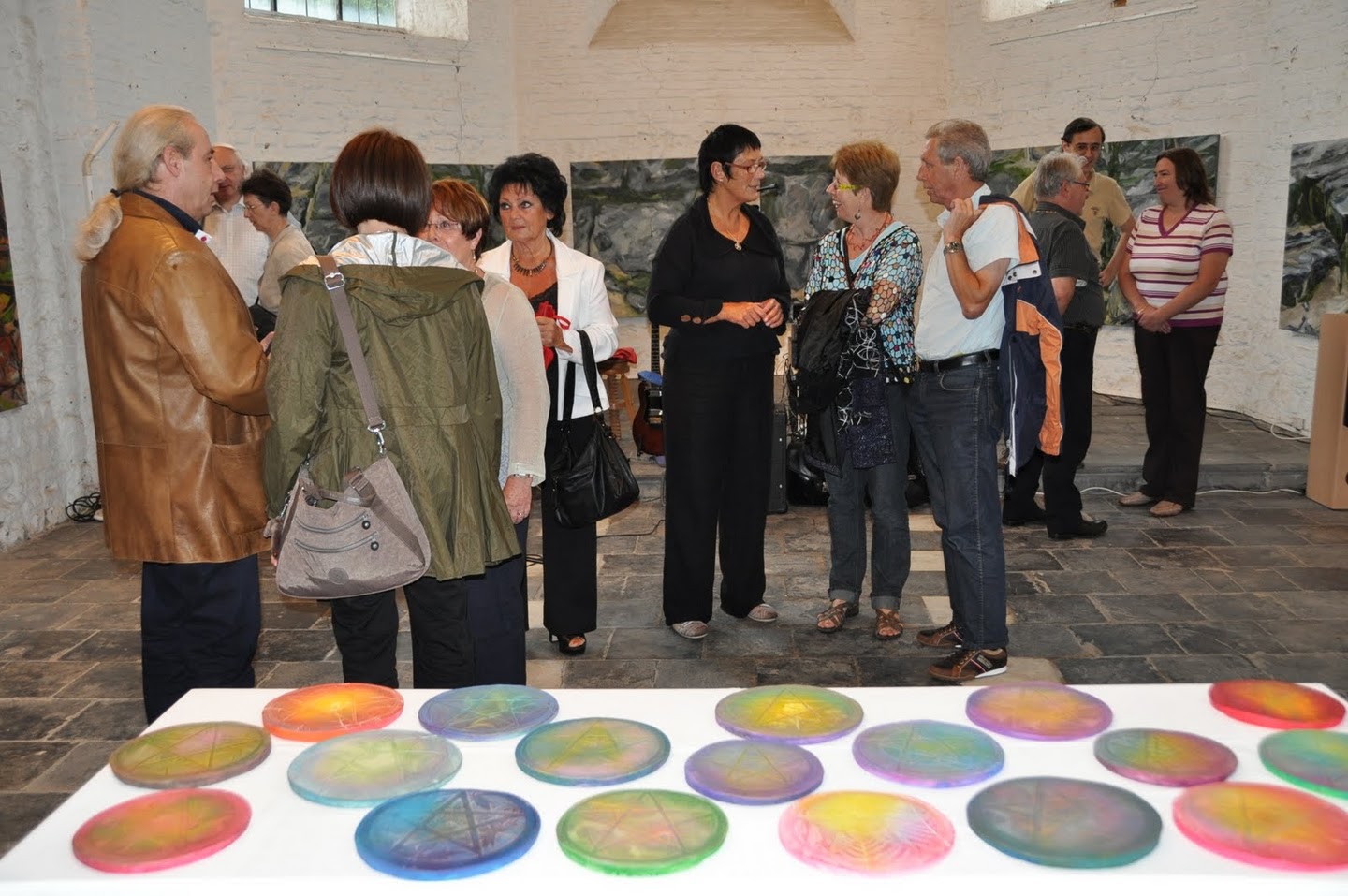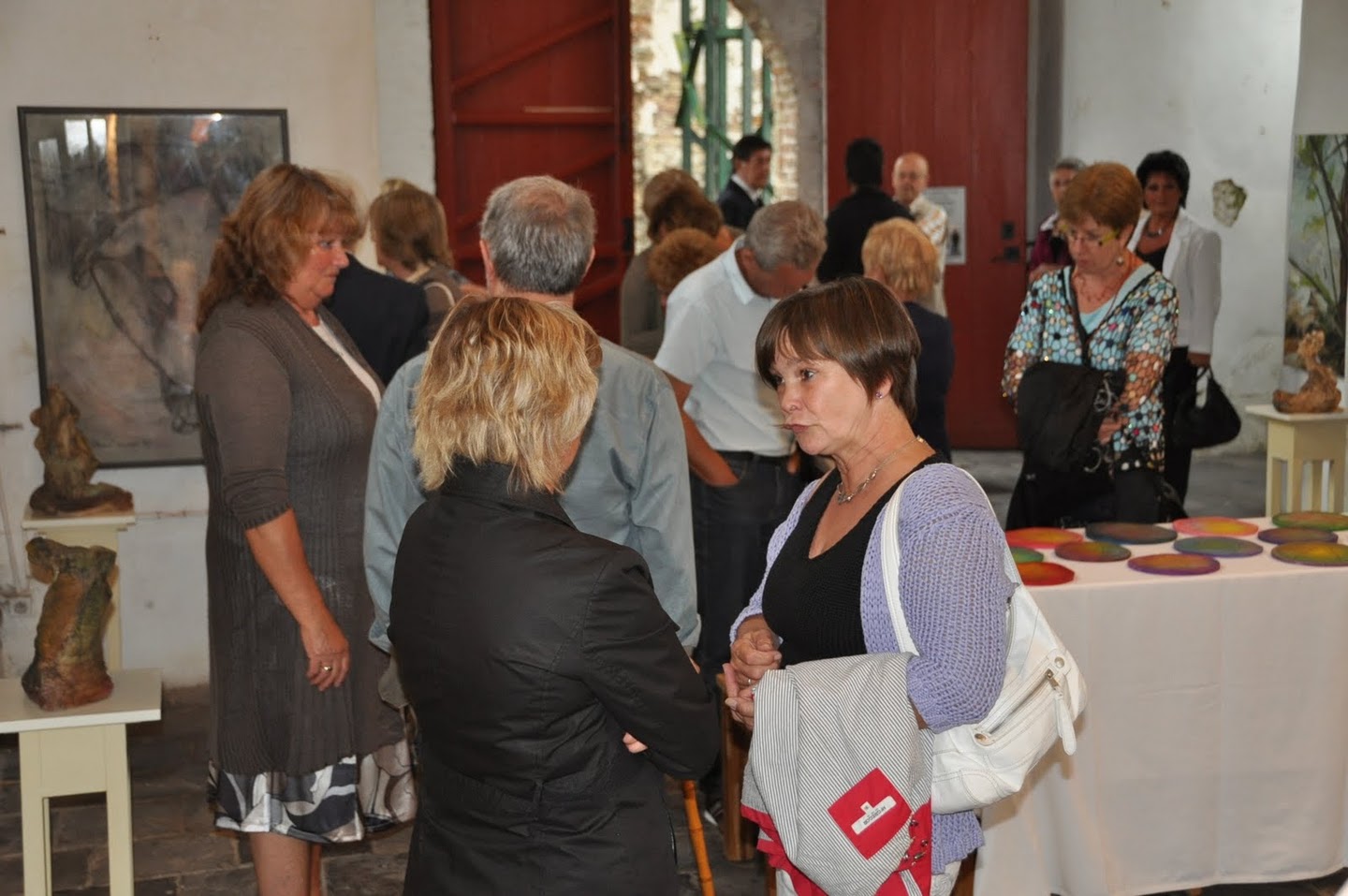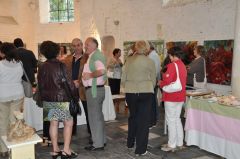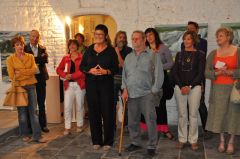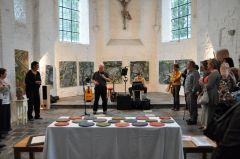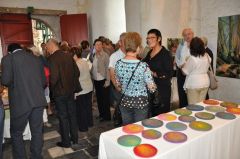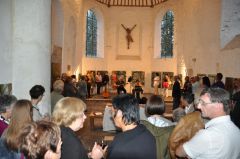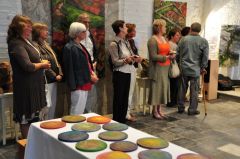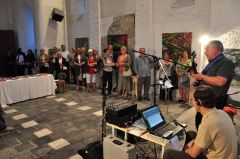 With thanks to the photographer Marcel Vanalderweireldt.
Location:
Oudekerkstraat at Oudenburg - Ettelgem.
Visits:
Every day from 14:00 until 17:00h
The works of Miriam Maes can be visited at her studio by appointment via email, or phone (059) 30 42 45